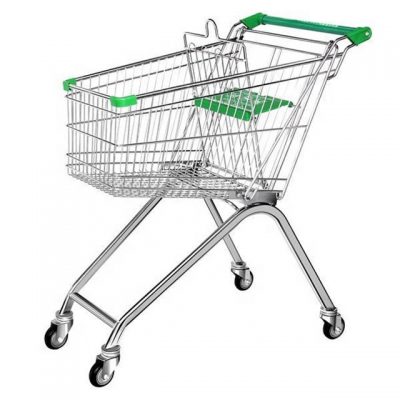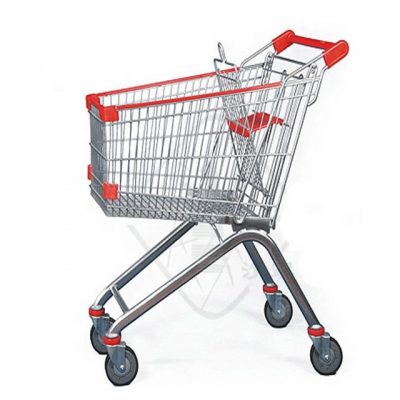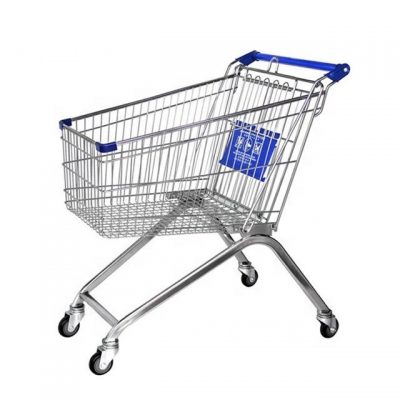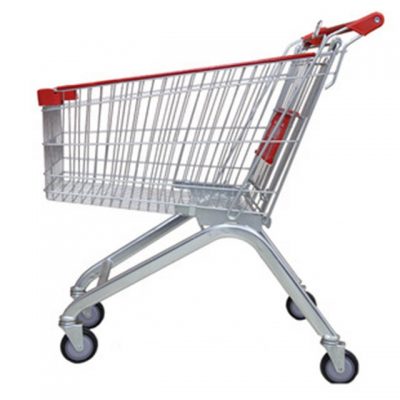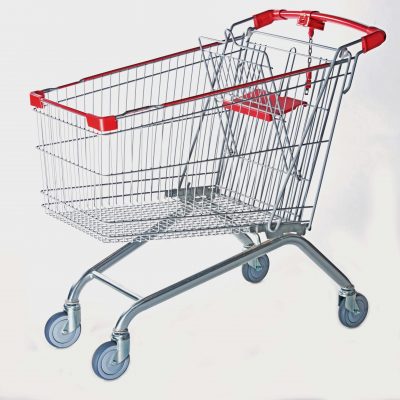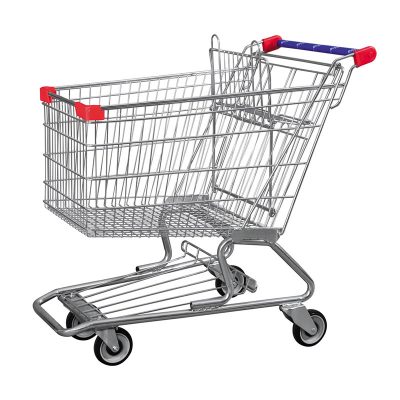 | | |
| --- | --- |
| Item |  Folding Shopping trolleys & carts |
| Material | Wire steel+Iron tube |
| Volum | 156L |
| Dimension:(L*W*H)mm | 960*550*600 |
| Net weight(kg) | 16kg |
| Finish | Powder coated |
| Castor | 4"PU |
| MOQ | 16pcs |
| Package | Air Bubble bag for each trolley |
| Custom | Accept custom |
| Decorating strips | Can be installed on the upper round of barrows |
| Hit preventing shield | Hit preventing shield is installed at the corner of net basket, it prevent friction of barrows and other objects effectively. |
Supermarket shopping cart generally refers to a kind of shopping equipment that we use in supermarket shopping. It is an indispensable tool in our lives. Using a shopping cart when shopping in a supermarket can increase buyers' more demand on the one hand, and on the other hand It has further increased the seller's trading volume, which can be described as a win-win result with two birds with one stone. Supermarket shopping carts appeared in the American market and slowly entered our country. As we joined the WTO, a large number of domestic companies learned to open self-selected supermarkets in the United States, and gradually eliminated retro canteens, and also allowed shopping carts to enter the domestic market.
Japanese style shopping cart
There is no special volume division for Japanese shopping carts. The most commonly used is the shopping iron frame on the frame of the car body, and the shopping basket tray is placed underneath.