What material is good for trolley casters?
Trolleys are commonly used transportation tools in daily life. According to the number of casters, there are one-wheel, two-wheel, three-wheel, four-wheel and so on. Among them, four-wheel flat trolleys are widely used. Generally, the materials of trolley wheels are mainly as follows Several:
1. Nylon wheels
Nylon industrial casters have the characteristics of heat resistance, cold resistance, wear resistance, etc., and their weight is relatively light. They are widely used in the transportation industry.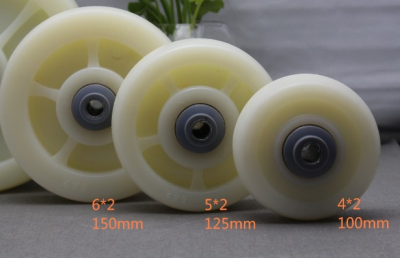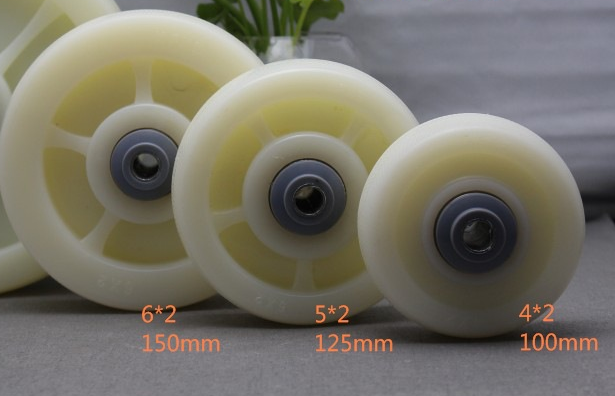 2. Polyurethane wheels
Polyurethane has excellent wear resistance and sewage resistance, so it is mostly used in environmental protection and dust-free industries. Polyurethane wheels have another advantage, that is, the noise is relatively small, because the friction coefficient of the polyurethane material on the ground is small, so it is caused. The noise is low.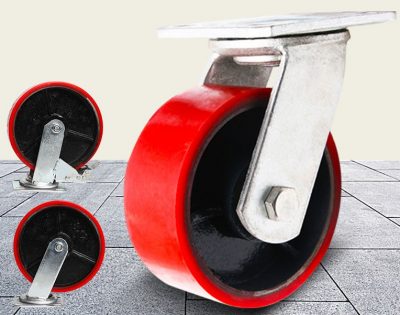 3. Rubber wheels
The rubber material itself has good elasticity and anti-skid properties. It can move steadily and safely when transporting goods. It has good applicability both indoors and outdoors. However, this caster has a high coefficient of friction with the ground, so it will be compared when used. Loud noise.

4. Artificial wheels
Artificial casters are made of special plastic materials. They have the elasticity of rubber casters, and also have the characteristics of nylon water resistance, cold resistance, and high temperature resistance. Relatively speaking, the manufacturing cost of artificial rubber is relatively low.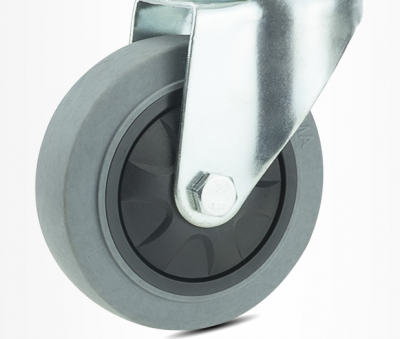 As a professional trolley manufacturer, we can custom any trolley wheels according to customer requirements. Please kindly send us an email for getting more customized information.