Trolleys for different purposes have different body structures. Most general four-wheel trolleys have a cargo platform.
Special trolleys have a variety of structures, and some have a box-shaped body, which is suitable for carrying light weight and easy loading and unloading items. Some car bodies extend out of the bracket to facilitate the placement of rods, shafts, pipes and other parts. The shape of some car bodies is exactly the same as the cargo, such as a gas cylinder car. Some are very small, foldable and easy to carry. In some cases, in order to facilitate the loading and unloading of barreled liquids, paper rolls and other cylindrical goods, there are two flat steels on the car body to form a low slope to facilitate the rolling up and down of the cylindrical goods, such as a cylindrical cargo loading and unloading truck. Modern trolleys are equipped with rolling bearings, and the wheels use solid tires or pneumatic tires.
The anti-static trolley is made of stainless steel frame, wire mesh plate, steel column and anti-static nylon wheels. The four corners of the mesh plate are equipped with adjusting clamps and adjusting grooves. It is light and flexible. The steel column is recessed into the groove ring and takes over every inch The protruding coils of the sheet can be assembled together, and the required height can be adjusted according to the needs and the characteristics of effective discharge of electrostatic charge can be adjusted quickly and convenient to use. Rugged and durable, the laminates are divided into two types: mesh and plate, with a bridge structure, and the load-bearing distribution is even.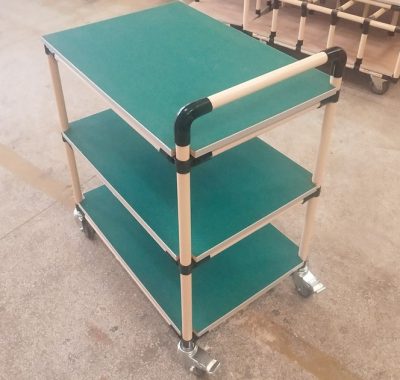 anti-static trolley
The silent trolley is novel and beautiful. The use of synthetic plastic body and casters reduces the weight of the whole vehicle. The unique design of silent and transmission technology makes the trolley walking silently and lightly. It is widely used in material handling industries such as factories, office buildings, libraries, hotels, restaurants, logistics and transportation.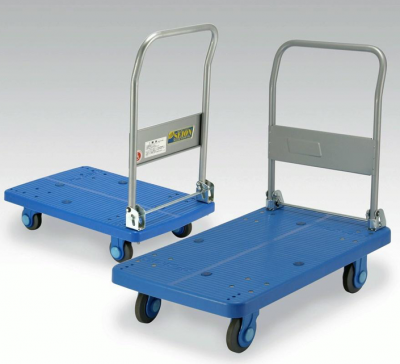 silent trolley
The trolley has different specifications according to the different needs of the use (for example: single-layer, double-layer, hand-pull, hand-push, etc.). When selecting, you need to make a reasonable choice according to the weight of the load and the size of the object.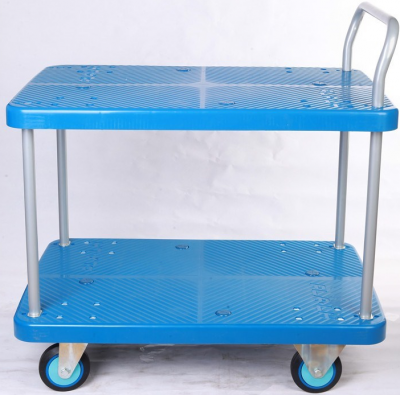 double-layer trolley
The types of trolleys also include two-wheeled vehicles and single-wheeled vehicles, and wooden single-wheeled vehicles are still used in individual rural and mountainous areas in my country. Wooden single-wheeled vehicles once played an important role in the support movement of our country's war of liberation.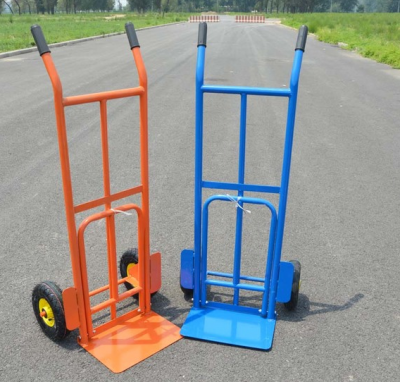 two-wheeled trolley
Trolleys are made of various materials depending on the environment in which they are used: stainless steel, steel, plastic, aluminum, and so on. Stainless steel carts are widely used in food, medical, chemical and other industries. Steel carts are widely used in industry, storage, electronics and other industries. Plastic and aluminum carts are generally used in small warehouses and stores because of their light material and easy carrying. , Shopping malls and other industries.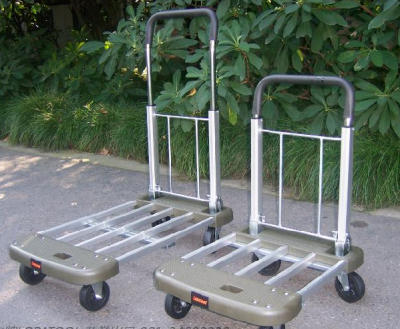 aluminum trolley
As a professional trolley manufacturer, we can customize any type of trolley according to customer requirements. Please kindly send us an email for getting more customized information.