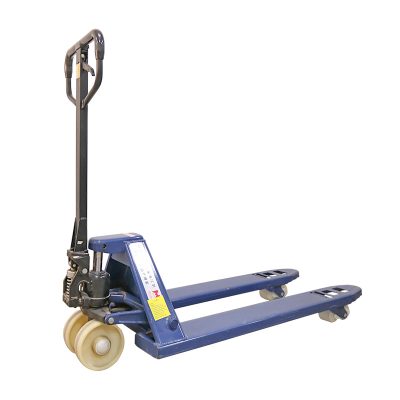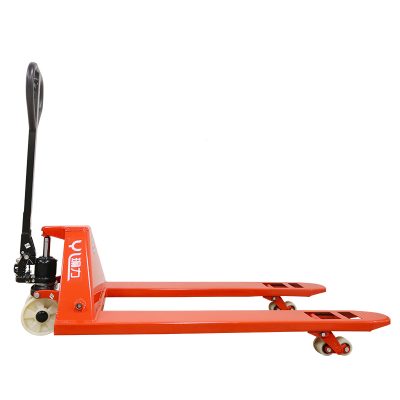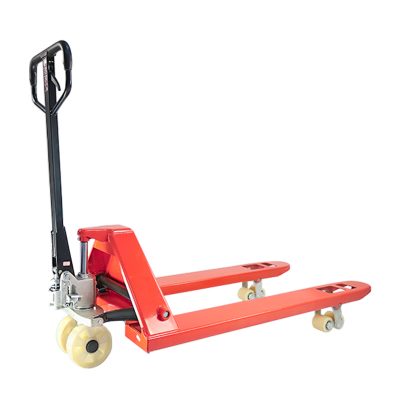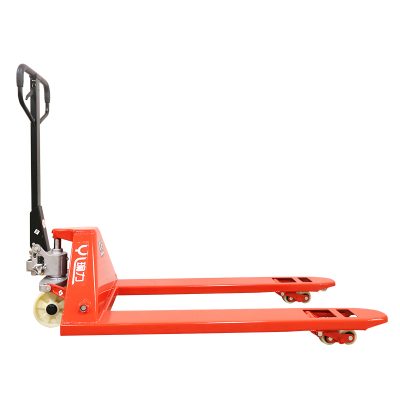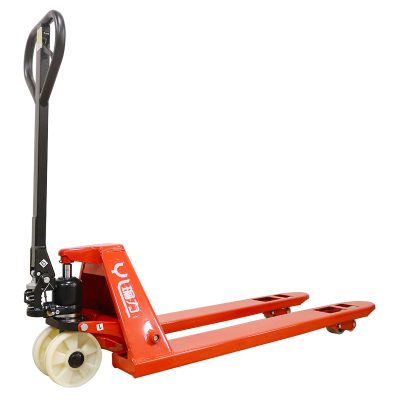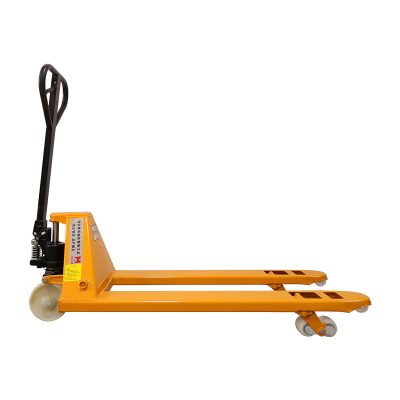 | | |
| --- | --- |
| Product name | 3ton scale pallet truck |
| Load capacity | 2000kgs, 2500kgs, 3000kgs, 4000kgs, 5000kgs |
| Power Souce | manual |
| Fork Length | 1190 |
| Fork Width | 550 |
| Overall Dimensions | 1190*631mm,1320*652mm |
| Warranty | 1 Year |
| | Online support |
| Core Components | Other |
| Lift Drive | Hand |
| Material | Steel pallet truck |
| Pump | Casting pump |
| MOQ | 40pcs |
Pallet truck is a kind of light and small handling equipment, it has two fork-like inserting legs. Can be inserted into the free fork hole of the pallet. There are two small-diameter walking wheels at the front end of the inserting leg, and the weight of the pallet can be lifted by the Song to support the weight of the pallet cargo, so that the pallet or cargo box can leave the ground, and then used for pulling or electric drive to make it walk. This kind of pallet truck is widely used in the loading and unloading of receiving and dispatching stations or the handling operations that do not need to be stacked between various procedures in the workshop.
Hand Pallet Truck
the hydraulic system is driven by manpower to realize the lifting and lowering of pallet goods, and it is pulled by manpower to complete the handling operation. It is the most pallet transportation. Simple, most effective, and most common loading and unloading and handling tool.