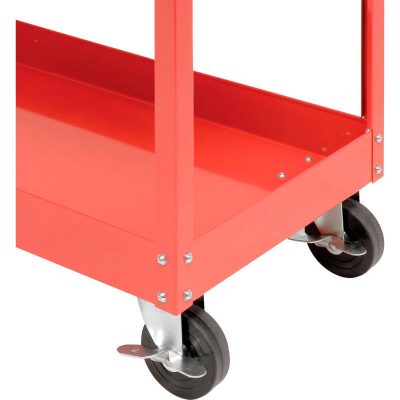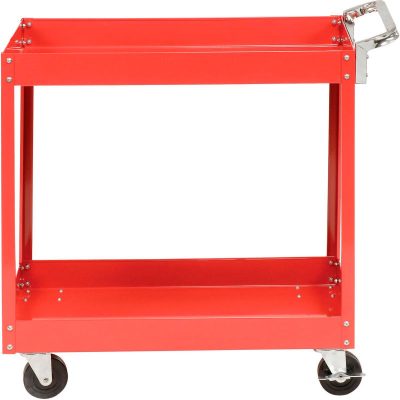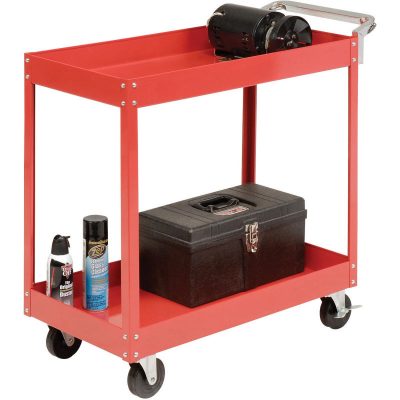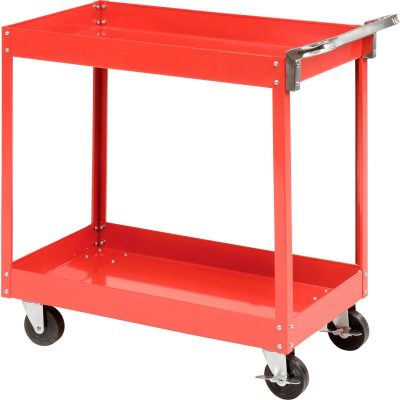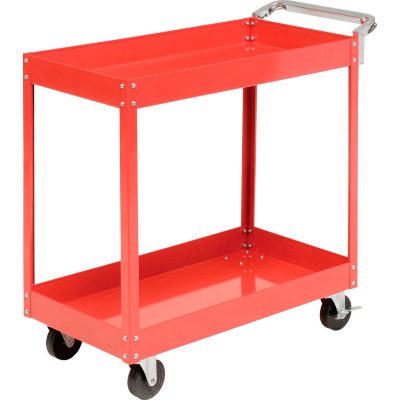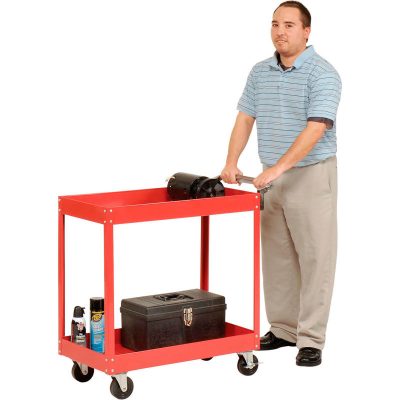 Product Name
Tool Trolley
Material
steel
Slide
ball bearing slide
Load Capacity of Slide
25KG
N.W.
15KG
Size
607*456*723mm
Thickness
0.6-0.8mm
Finish
powder coating
Color
blue/red/customized
Feature
1. 0.7-0.6 cold rolled steel for frame and drawers,
0.6mm for side panels and back panel
2. Black grain powder coat for frame, red gloss for
drawers, side and back panels
3. 6pcs of ball-bearing drawers with embossed bases
and bent edges (outside)
Mobile tool cart, also known as tool cart, is a mobile container equipment used to store hand tools. Mobile tool carts should be used in automobile 4S shops, auto repair shops, assembly lines of large factories and other fields, such as passenger car factories, aircraft manufacturing companies, etc. Mainly divided into mobile tool carts and heavy tool carts.
The work surface of the tool trolley adopts unique injection molding, which has higher strength. The smooth surface treatment makes it easier to wipe off the oil. It is more in line with ergonomics-the injection panel can withstand bench vise operations. 2 Tool cart Abundant tool modules can be stored in the drawer, and users can select modules according to the actual situation to create a mobile tool station.
The two sides of the drawer adopt superimposed ball sliding rails, which have excellent smoothness and increase the service life. The extended extension distance allows the drawers to be fully opened, facilitating the extraction of objects in the drawers.