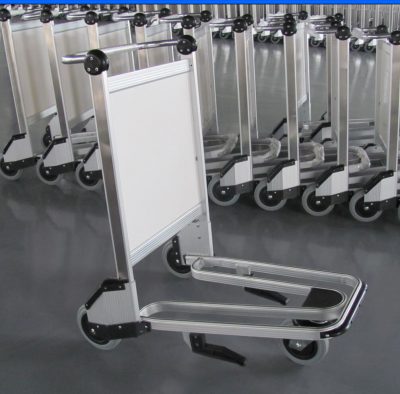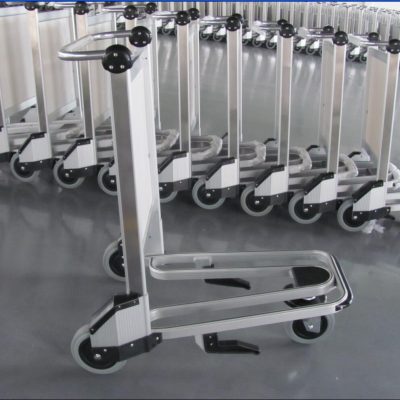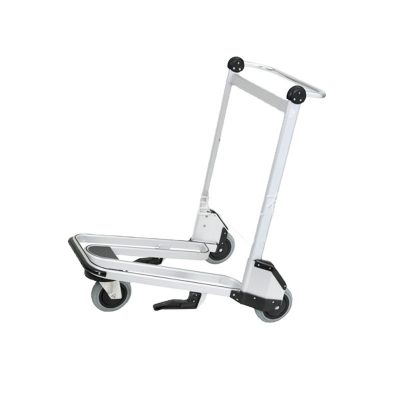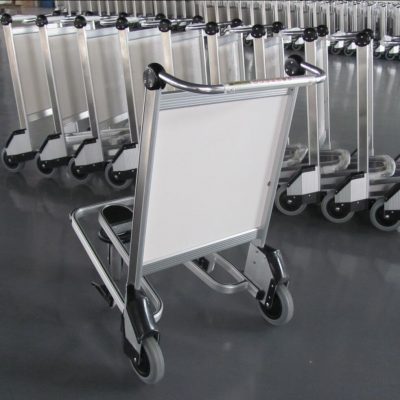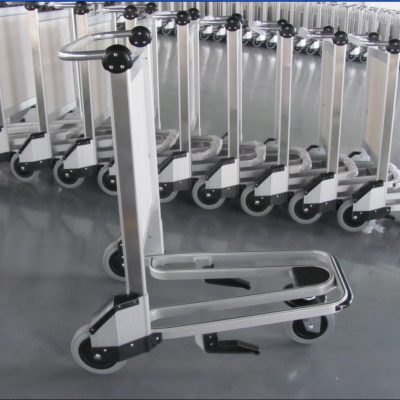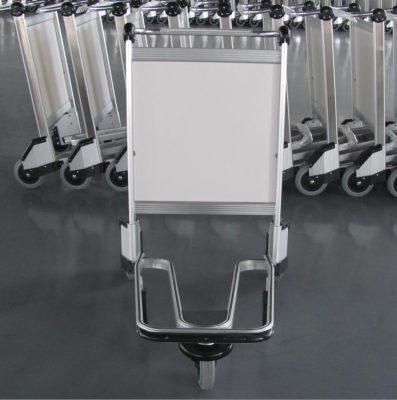 | | |
| --- | --- |
| Type | Airport Luggage Trolley |
| Material | Stainless steel 304 |
| Load capacity | 300kg |
| Wheel | 4 |
| Brake style | Handle brake |
| Guard component material |  PA6 |
| Casters specification | 190mm TPE / Natural rubber wheel with double ball bearings |
| Main advertisement panel size | 530mm*270mm |
| Basket advertisement panel size | 460mm*105mm, 470mm*120mm |
| Product name | Airport stainless steel  baggage hand trolley |
Airport luggage trolleys are temporary transport tools set by the airport for passengers with large luggage.
The airport is equipped with trolleys for the convenience of passengers in need; trolleys have many practical applications at the airport, for example: convenient for carrying luggage in and out of the country, convenient for shopping while waiting for the plane, etc.;
The airport special trolley is different from the shopping trolley used in supermarkets. The airport special trolley has a brake device on the handle, so you can move forward when you lift it up, and you can push it directly when you press it all the time.
GTC (Ground Transportation Center), airport parking lots and other areas, which is convenient for passengers with large luggage to take taxis, buses, subways and other transportation tools. Small trolleys, children's carts, and strollers can only be used in the quarantine area.